How to write a post?
It is not enough to let the idea go from the head to the screen and click on "publish". Now it would be most appropriate to advertise on the history of marketing and the AIDA model. But then I risk leaving this text and not reading it to the end. Maybe I'd better take a shortcut. Which means
AIDA
and which way the buyer is – the photo best shows: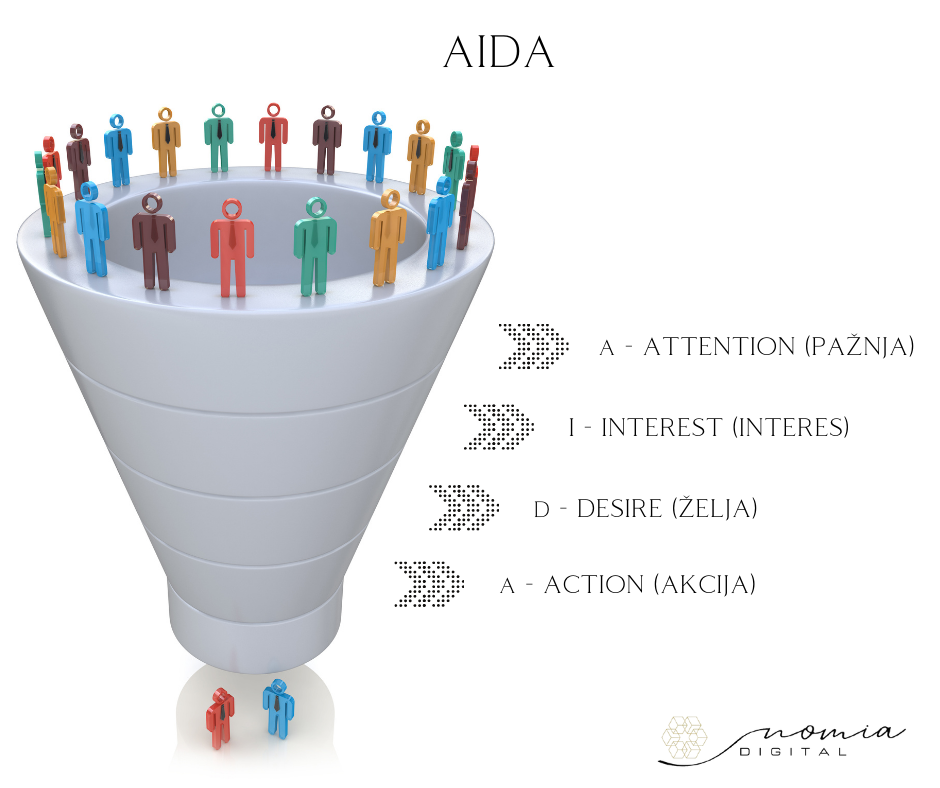 Attracting customer attention
You can attract attention through advertisements, posting on social networks. Attention-grabbing content can be both shocking or provocative. When you manage to gain the customer's attention, the battle is just beginning. If you have kept the customer's interest long enough to start collecting information about the product or service, you are going in the right direction and moving it to the next stage – desire.
When we want something, we put on pink glasses
Admit it, it's the same for all of us. The moment emotion is involved in the buying process, we no longer think with our head. That is, the head serves only to convince us even more that this is exactly what we need, because right now it is in action (as if the action will not be in a month, maybe even better :-)) At this stage the main goal is to reach the stage "call to action" – this is a finale in which you phrases like: "Buy now", "Last chance", etc. in the customer be careful that if he does not click on your ad he will no longer have that special promotion that lasts only today. At this stage, while wearing pink glasses, we no longer see any price or disadvantages. We are just looking for a way to reach the goal – buying exactly that product that stimulated emotion in us.
And the announcement?
Let's go back to the blog title. To write a good post, save the photo above and guide yourself through that funnel, to control yourself when writing if it's going in the right direction. Facebook users are not interested in how beautiful your product is and what you have achieved. It's nice to brag sometimes but don't just let the posts stay on it. To take action, you need to solve their problems or situations. When that trigger is triggered, we are at the bottom of the funnel for a moment. And of the many people at the top of the funnel in the photo, only 2 are left at the bottom. But those two are ours.
In them, we initiated attention and interest and desire and action. Therefore, it is not enough to work with one strategy to achieve the goal. It takes a series of simultaneous actions on several different fronts for the results to start coming. And I repeat once again, in some industries they come immediately, and in some it takes time. But if you don't try, you won't know.
Martina
(Bear in mind that I'm just one message away 
😉
)